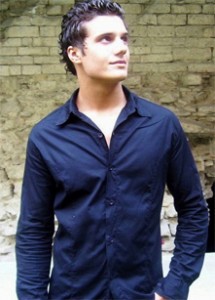 Did you know that the biblical Moses was born from the union of an illicit affair?   Oh, the scandal!  According to Kabbalistic sources, a man named Amram married Jochebed, who was his aunt.   Moses, of course was their son, and born of this union.   Based on our modern rules of social structure, you would think that Moses would be limited to do anything.   People tend to remain trapped in their circumstances.
So, I am sure you are asking, what the secret meaning behind this?   Have we stepped into "The Jerry Springer Show -4000 BC?"?
Kabbalah teaches that everything written in the Torah has a deeper meaning than simply the story presented to us in the Old Testament.   By discovering the hidden meanings we can use this information to change and transform our lives.
In essence, there is a very powerful meaning in this text.  First, we know that Moses is a very righteous and important individual in Judeo Christian literature.   The Kabbalists teach that Moses was born to help us overcome our personal bondage.  Secondly, the message is that no matter what we are born out of, we can rise above our "circumstances" to become spiritual giants.   Even though Moses is born out of a negative circumstance he rises above it.   How many times have we felt that we were limited because of who we are?  Where we were born?  Our financial limitations?
This week we are given the power to rise above our limitations.   How do you do this?   You simply attempt to walk a spiritual path, and the rest comes on its own.  Considering that Mercury is currently in retrograde (revisit) and approaching a conjunction with beneficial Jupiter, we can use the current energy to expand (Jupiter) our minds (Mercury) and make choices and decisions on how to better ourselves.   Take a look at differences that you want to make in your life. Is there something that you want to pursue, yet you have delayed?   Do you want a better job?  Do you want to take courses to expand your current educational skills?   Do you wish to make more money?   We can use the power of this conjunction to spark the energy necessary to move forward into our future.   Reflection is our modern Moses, it gives us the power to rise above anything.
———
Storm Cestavani is the host of "The Storm Cestavani Show," which airs every Thursday at 11pm