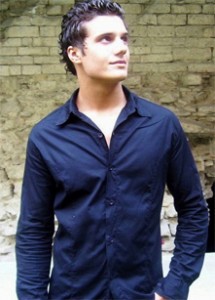 One of the largest myths in metaphysical circles is the delegating of Astrology to the back pages of Newspapers and Magazines.   There is a 'popular' believe that Astrology is simply a list of character traits that are applicable to anyone under any given sign.   Is there a small truth to this?   Yes, but there is also much more.
Did you know that there are 12 other bodies that most astrologers use that affect your life?   Were you aware that these bodies are constantly in movement in the heavens?   By taking the current movement of the planets and comparing them in relation to other planetary placements in your chart, an astrologer can begin predicting trends and events that have happened in the past, will happen in the future, and provide you with a complex energy of what is happening now.
It is my belief that Astrology is the best self help tool that we have.   Astrology provides a unique view of the most important thing in our life — ourselves!   My purpose in creating "Synergy" is to provide information that is instructive to help assist us with our day to day life.  If you do not have a copy of your astrology chart, you can email me your birth data (Date of birth, Time of birth if known, and place of birth) and I will email you a copy of your chart.  Why?   Because, I believe everyone should have one!
In the following days, I will post information about planetary positions and how we can use this energy to guide our lives and make better informed decisions about the future.  Are you up to changing your life for the better?  Your moment is here and it begins now!