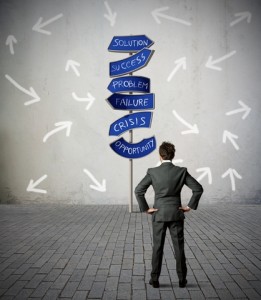 Mercury Retrograde in Pisces at 4:43 PM EST / 1:43 PM PST
Grab your charts.  If you need a copy of yours, you can get one for free at my website.   If you have any planets in Gemini, Virgo, Sagittarius, or Pisces then this astrological energy will be of increased significance to you.
It's that time again!  That dastardly mischievous and trickster planet Mercury will go retrograde on Thursday.   So, before I get into the delineation of the meaning of Mercury retrograde, I must remind everyone that problems with electronics, travel plans, traveling, communication will become challenging over the next three weeks.  In addition, this is not the time to make big purchases, sign documents, or move from one residence to another.  However, it is a time for deep reflection.
Mercury retrograde is one of the few astrological terms that has made its way into pop culture.  Of all the day to day astrological phenomena, it is the most annoying and those that follow astrology all shriek whenever this retrogradation appears.   However, Mercury rules our mind and our ability to process data and information.  As annoying as it may be Mercury retrograde is a necessary process of development as it lets us sort through the information we have acquired since the last Mercury retrograde period (it ended on November 10, 2013) and begin to use this information to make choices and decisions about our future.
This Mercury retrograde is in the sign of Pisces.  Although Pisces is known in spiritual based circles as the sign of spirituality (of which it can be), during this retrograde period it's more likely to show its more negative face – confusion, doubt, addictions, and self-defeating behavior.  If you notice these feelings and behaviors rising to the surface it's time to take some time to reflects and see where they are coming from.  After all, we can use this energy in a positive way to modify old and existing habits and use Mercury's power of understanding to eliminate the effect they have on our lives.
In the world chart (set for Jerusalem in Kabbalah), Scorpio is rising indicating mental anxiety and anguish, which is compounded by Saturn being in the first house of the chart ruling both our thoughts (the third house) and emotions (the fourth house).  Mercury sits in the emotional based fourth house of the chart conjoined to both Neptune (confusion) and Chiron (wounds).  Further, Mercury rules the 8th house (death and regeneration) and the 11th house (social circle, our need to be part of a group).  As you can see from this configuration, relationships with others can be highly influenced during this cycle and with Scorpio rising conflicts may occur which may need to be addressed as they arise.  Regardless of the difficulties, problems that occur are usually rectified once Mercury goes direct, yet it is important for us to remember that worldly problems are usually the result of internal problems that ultimately need to be addressed.
Mercury goes direct on February 28th.
Storm Cestavani is the co-host of the top rated metaphysical show "Keep It Magic" and the co-creator of the "Tarot Magic" with Coventry Creations.  Storm is available for consultations you can to speak with him by arranging a call.  Simply click on Get a Reading at the top of the page.  If you have never received a reading from Storm or one of our other psychics or astrologers on Keen.com we invite you to receive a free 3-minute reading.  You can redeem that offer by click here.  FREE 3 MINUTE PSYCHIC READING
If you like this post please hit the +1 button at the bottom of your page or the LIKE button.  We thank you!
Like Storm's New Insights in Modern Astrology on Facebook.
Follow Storm on Twitter @psychastro