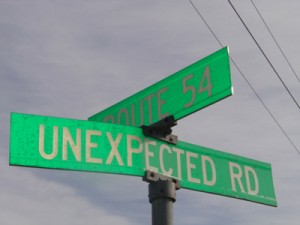 The Sun in Libra opposes Uranus in Aries
If you have planets between 11-17 degrees of Aries, Cancer, Libra, or Capricorn then pay closer attention to this forecast.  If you need a copy of your horoscope, you can get one for free on my site.
The Sun in Libra will oppose Uranus in Aries.  This aspect is notorious for shaking things up and it is best to expect the unexpected in your encounters through the day.  Since the aspect is an opposition, relationships are highlighted at this time.  Uranus is the planet that rules freedom and when he is caught up in relationship oriented aspects, he can tend to be rather disruptive, impatient, argumentative, and downright strange.  We then may develop a spirit of restlessness in our relationships that ultimately need to be resolved or further complications or relationship ambivalence may rise to the surface.  Make sure to take some time to analyze any restlessness because these feelings may indicate areas of dissatisfaction with your life.  Finally, with all Uranian aspects be very careful throughout the day as you may be prone to accidents.
Tarot Card of the Day – 6 of Pentacles – You may receive unexpected help from people in your life.  Financial assistance may arrive in the nick of time.  Additionally, it may be necessary for you to pay it forward or have compassion for those around you.  A good spirit always cheers up anyone's day.
Storm Cestavani is the co-host of the top rated metaphysical show "Keep It Magic" and the co-creator of the "Tarot Magic" with Coventry Creations.  Storm is available for consultations by setting up an appointment to speak with him.  Simply click on Book A Reading with Storm at the top of the page.
If you like this post please hit the +1 button at the bottom of your page or the LIKE button.  We thank you!
Like Storm's New Insights In Modern Astrology on Facebook.
Follow Storm on Twitter @StormCestavani2