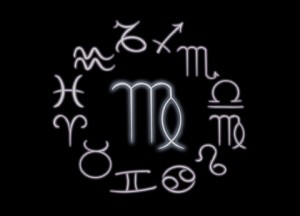 Great News!  For those that were overly frustrated (and according to my social media feed that was most of you) while Mercury spent a significant amount of the summer in dramatic Leo, you can breathe a sigh of relief.  Today, Mercury will move out of shadow as it moves into the sign of Virgo for the 2nd time this year.  Mercury will remain in Virgo until September 25.   Take advantage of the next 7 weeks because the next shadow period begins on November 5th, and Mercury will go retrograde on Thanksgiving Day in Sagittarius.
Mercury is most at home in the sign of Virgo because it not only rules the sign but is exalted in Virgo as well.  Mercury rules expression, communication, conversation, and the way we understand life.   The next three weeks will be about analyzing and observing our circumstances especially regarding our jobs and daily habits, and ultimately making changes in our day to day life.   Further, we will find a strong desire to be charitable and will have opportunities to be of service to those that need it.   For those that wish to start an exercise plan or wish to put forth effort in leading a healthier life, Mercury in Virgo is one of the best times to do it.
There are a couple of things that we need to avoid during this transit.  One is attempting to over-analyze a situation, which can lead us to being highly reactive and often we can get in a self-righteous and critical mind set.   The other is to avoid excessive worry and fear based thoughts.   When we allow fear and anxiety to rule this can ultimately lead to problems with the digestive and nervous systems.
How Mercury's Transit through Virgo Will Affect Your Sign:
(Read for both your Sun and Ascendant signs)
Aries: Out of all the signs of the zodiac, this transit could prove to be not only frustrating for you but could lead to dramatic changes in your life.   Try not to over analyze situations and circumstances and read more into them than what is really there.  Try to stick to the facts, not to your emotions.   Further, you will need to avoid being emotionally reactive during this time.
Taurus: Mercury is traveling through your solar 9th house, so you will find that learning new things and attempting to understand the larger world will be your mission for the next 3 weeks.   Spiritual thoughts and ideas will be highly important to you.  If you have considered taking a course or a seminar, Mercury in Virgo will provide you with the focus to achieve your goals.
Gemini: Mercury is moving through your solar 10th house.   You will be inspired by lots of information about business, job, and career throughout September.  Try to stick to one or two projects because when you have too much on your plate you tend to become bored with everything and nothing tends to get done.
Cancer: Communicating with friends and associates will be very important for you during this transit.   You may be presented with opportunities that would not be ordinarily available by networking and linking in with your social scene.   Avoid over thinking circumstances and situations which are beyond your control.
Leo: Mercury will transit through your 12th house which will open the flood gates to your already creative nature.   The 12th house connects us to the larger collective unconscious and Mercury transiting through this house tells us to pay very close attention to your gut instincts and hunches.   If you are inspired by an idea definitely go with it.
Virgo: Speaking your mind and communicating your needs will be important over the next 3 weeks.  This is your time to stay focused on you and what you desire out of life.  In addition, Mercury in your first house could prove to be very beneficial if you are starting a promotional campaign or any form of self-promotion.  The natural sign of the 1st house is Aries which will give you drive and determination to get what you want.
Libra: Chances for financial improvement will occur this month if you take advantage of the opportunities that are available to you.  Rather than dismissing things or staying on the fence, you will need to be more aggressive and actually seize the moment.  This may be difficult for you, but the rewards (if you can raise your sword to the cause) will be many.
Scorpio: Mercury in the third house will present you with a natural ability for you to communicate what you want.   Since Mercury is the natural ruler of this house, you will find your mind will be very adept and your ability to process information will be at an all-time high.  However avoid gossip at all costs because it could prove lethal if your "information" turns out to be wrong.
Sagittarius: Problems surrounding your home life may occur while Mercury is retrograde in your 4th house which could prove to be frustrating.   This includes everything from mechanical breakdowns, to housing repairs, and even arguing with other family members.   This is a month where you should definitely pause before you react to anything as Mercury's silver tongue could get you in trouble.
Capricorn: Mercury transiting your solar 5th house will give you deep insight into yourself and your true desires.   If you are currently single you could find someone of interest around you, or even start a new romantic encounter.   This is a transit where luck is on your side, so if you want to take a risk now would be the time to do it.
Aquarius: The Sixth house is considered the house of health, jobs, service to others, and day to day activities.  You will notice that one of these areas will be activated during this cycle.   If you are experiencing problems in your work or career this could prove to be a rather difficult 3 weeks for you, but the good news is that things will improve dramatically when we move into October.   An excellent way of relieving stress is working out or beginning an exercise program.
Pisces: Relationships will be your focus over the next 3 weeks as Mercury transits through your 7th house.   Since the 7th house is the natural home of the sign of Libra, you may find communication to be a little stressed.   This is a great time for you to reflect and analyze what you truly want and need out of your relationships, and attempt to convey this to your partner.
Tarot Tune-Up: Get out your tarot or oracle deck.  Shuffle the cards thoroughly.   Ask yourself the following question, "How best can I use the energy of the Mercury in Virgo transit in my life?"  Draw a single card from the deck.
I drew the Ace of Wands:   During the Mercury in Virgo transit, I should focus on new opportunities and new projects that are presented to me.  It's a great time to start something new.