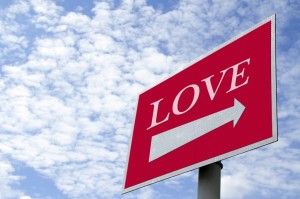 Sun in Capricorn conjunct Venus in Capricorn at 7:24 AM EST / 4:24 AM PST
Grab your charts.  If you need a copy of yours, you can get one for free at my website.   If you have any planets around 19-23 degrees of Taurus, Virgo, and Capricorn this forecast's energies will be more significant for you.
Earlier this morning, we had the lovely aspect of Venus retrograde sextile Saturn which has given us an ability to communicate effectively in relationships in order for us to get our relationships moving in the right direction.  Now, the Sun is going to conjoin with Venus which is going to put a little sparkly glitter on your already frosted cake.
In horary astrology, one of the aspects that is considered a marriage aspect is Sun conjunct Venus.  Additionally, when progressed Venus aspects the Sun or the progressed Sun aspects Venus, significant relationships often occur – relationships that often lead to marriage.
But, why?
The Sun and Venus are both solar planets.  The Sun makes us aware of our destiny and its job is to shine.   Venus is the relationship planet; she gives us our ability to seek out relationships with others and makes us feel desirable.  When these two planets get together, everything just looks better, is more enjoyable, and we put forth our most attractive face.  The conjunction of the Sun and Venus allows us to "sell our personal wares" to others, and the energy makes them more receptive to purchase our "goods".   If you are currently single, this is a great time to seek out relationships — go out and socialize and get your freak on!  If you are currently in a relationship, this is a great day to just enjoy your significant other by giving them the best present they can get – YOU!
Storm Cestavani is the co-host of the top rated metaphysical show "Keep It Magic" and the co-creator of the "Tarot Magic" with Coventry Creations.  Storm is available for consultations you can to speak with him by arranging a call.  Simply click on Get a Reading at the top of the page.  If you have never received a reading from Storm or one of our other psychics or astrologers on Keen.com we invite you to receive a free 3-minute reading.  You can redeem that offer by click here.  FREE 3 MINUTE PSYCHIC READING
If you like this post please hit the +1 button at the bottom of your page or the LIKE button.  We thank you!
Like Storm's New Insights in Modern Astrology on Facebook.
Follow Storm on Twitter @psychastro