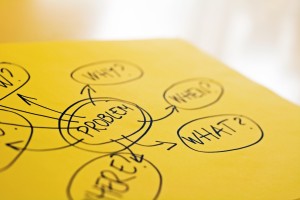 Sun in Capricorn sextile Saturn in Scorpio at 8:39 AM EST / 5:39 AM PST
Grab your charts.  If you need a copy of yours, you can get one for free at my website.   If you have any planets around 19-23 degrees of Taurus, Cancer, Virgo, Scorpio, Capricorn, or Pisces this forecast's energies will be more significant for you.
It's the second Saturday of the New Year and the positive aspect train of the day continues.  The last two aspect, (Venus sextile Saturn and Sun conjunct Venus) focused primarily on relationships.  This blog post will be more self-focused.
At this point, everyone should have their resolutions sorted, gifted returned and exchanged, and 'thank you' letters and cars sent.  It's now time to get down to some serious business and Sun sextile Saturn gives us the right energy to do it.
Since this is a New Year, have you considered what you would like to achieve over the next 365 days?  Would you like a new job?  Explore a different career path?  Find a relationship?  There are many different avenue that we can use the New Year to plot some self-improvement, yet in order to achieve the desired results, it might require a bit of work.  Sun sextile Saturn is an excellent time to focus on getting things done and examining our ambitions (Saturn rules ambitious oriented Capricorn) and make the plans necessary for you to achieve them in the physical world.
Take some time out of your day today to really analyze the direction you would like to take this year.  In addition, list the path to get what you want.  If you use mind maps or vision boards, now is the time to get them out. This exercise might require a bit of serious thinking and deep thought, but there is no better time than a Sun sextile Saturn aspect to explore your future in a tangible way with a strategy to get what you want.
Storm Cestavani is the co-host of the top rated metaphysical show "Keep It Magic" and the co-creator of the "Tarot Magic" with Coventry Creations.  Storm is available for consultations you can to speak with him by arranging a call.  Simply click on Get a Reading at the top of the page.  If you have never received a reading from Storm or one of our other psychics or astrologers on Keen.com we invite you to receive a free 3-minute reading.  You can redeem that offer by click here.  FREE 3 MINUTE PSYCHIC READING
If you like this post please hit the +1 button at the bottom of your page or the LIKE button.  We thank you!
Like Storm's New Insights in Modern Astrology on Facebook.
Follow Storm on Twitter @psychastro