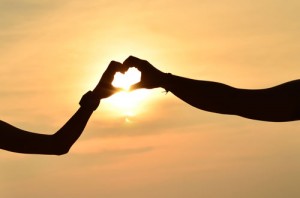 Mercury retrograde in Libra conjunct Venus in Libra
Today, Mercury retrograde in Libra joins forces with the love planet Venus to give us another fun filled and enjoyable day.  You will find the company of friends and other people rather pleasing and it's necessary for you not to be overburdened by responsibilities and duties.  In fact, it is a great day to take short trips and visit people – especially those that are important to you that you haven't spent time with in a while.
On the romantic front, today is a great day to get in touch with your romantic feelings.  Are you getting what you want and need out of your relationships or does the relationship need to be tweaked?  If you are single, today is a great day to really figure out what kind of individual you would like to attract in your life and do intention work around future relationships.  Mercury retrograde will help give you the clarity you need in matters of the heart, and you will find it easy to express love and affect at this time.
Have a fun filled day!
Storm Cestavani is the co-host of the top rated metaphysical show "Keep It Magic" and the co-creator of the "Tarot Magic" with Coventry Creations.  Storm is available for consultations by setting up an appointment to speak with him.  Simply click on Book A Reading with Storm at the top of the page.
If you like this post please hit the +1 button at the bottom of your page or the LIKE button.  We thank you!
Like Storm's New Insights In Modern Astrology on Facebook.
Follow Storm on Twitter @StormCestavani2