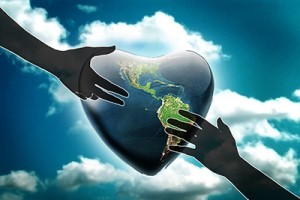 Mercury sextile Jupiter
Venus sextile Pluto
Mars sextile Neptune
Today, we have a lot of astrological energies to discuss, so let's just get started!
First, Mercury in Libra will sextile Jupiter in Leo.  Opportunities abound today if you are willing to look for them.  You will notice your spirits upbeat and have an optimistic and positive view of yourself and others.  Our second astrological aspect is Venus in Scorpio sextile Pluto in Capricorn.  You will find your emotions more intense than normal, and you will find it necessary to feel close to those you love.  Your passions will be in high gear and you will need an outlet to express them.  As a bonus, opportunities to deepen your relationship may present themselves.  Finally, Mars in Capricorn will sextile Neptune in Pisces.  Doing things to help your fellow man and being their emotionally for others will prove beneficial and rewarding to you at this time.  Take this time to be a blessing to those around you.
Have an amazing first day of November!
Storm Cestavani is the co-host of the top rated metaphysical show "Keep It Magic" and the co-creator of the "Tarot Magic" with Coventry Creations.  Storm is available for consultations by setting up an appointment to speak with him.  Simply click on Book A Reading with Storm at the top of the page.
If you like this post please hit the +1 button at the bottom of your page or the LIKE button.  We thank you!
Like Storm's New Insights In Modern Astrology on Facebook.
Follow Storm on Twitter @StormCestavani2