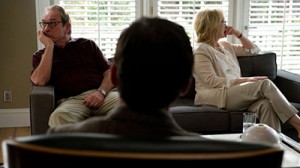 Venus conjunct Saturn in Scorpio
Mars in Capricorn square Uranus in Aries
We have two rather intensive astrological aspects that we are dealing with today.  The first is Venus conjunct Saturn in the sign of Scorpio and the second is Mars in Capricorn in square to Uranus in Aries – both aspects can be very difficult in relationships because together they invoke ambivalence.
Let's begin with Venus conjunct Saturn.  This aspect can make us feel rather insecure in our relationships – especially if the relationship is already problematic.  In many ways, this aspect brings to the surface all the reasons why we are settling out of a sense of duty to other individuals rather than emotional connection and erotic passions.  Further, you may feel less inclined to opening up in relationships because Saturn can induce a need for withdrawal and may indicate a difficulty relating to others at this time.
This dovetails into the restless and impulsive energies that are naturally inherent with Mars square Uranus.  These two planets together can be rather explosive and there is a tendency to 'blow up' anything that is rudimentary and stale.  In fact, the areas of your life that have become overly bound to duty and responsibility can be very apparent at this time making you feel rather agitated.  It may be necessary for you to come to terms with your internal frustrations; otherwise, the more difficult traits of this aspect – impulsiveness, rashness, and reactive behavior can rise to the surface.
Now, back to the ambivalence.  These two aspects are differently opposite in nature.  One reflects being bound to others despite our feelings and the other reflects the need to break free from constraints that may be limiting your potential.  It's necessary that you take some time to be true to yourself and honor both these aspects.  It may require compromise or you may need to break off old ties all together.  Sometimes the only duty that matters is the one to ourselves.
Be good to yourself today!
Storm Cestavani is the co-host of the top rated metaphysical show "Keep It Magic" and the co-creator of the "Tarot Magic" with Coventry Creations.  Storm is available for consultations by setting up an appointment to speak with him.  Simply click on Book a Reading with Storm at the top of the page.
If you like this post please hit the +1 button at the bottom of your page or the LIKE button.  We thank you!
Like Storm's New Insights In Modern Astrology on Facebook.
Follow Storm on Twitter @StormCestavani2