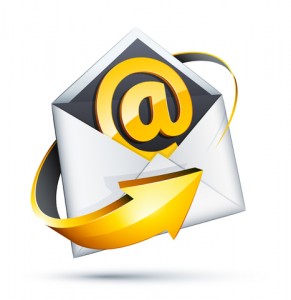 Do you need immediate answers to the pressing questions in your life?  Problems with love, romance, or financial concerns have you down?  Do you need to know when a job change is going to occur, or if employment is in the future?  Are you tired of being anxious about the future?  I CAN answer all this and much much more!
I am a Psychic that has been reading professionally for nearly twenty-five years and I have attained great skill at the divinatory arts, such as Clairvoyance, Clairaudience, Empathy, Astrology, Dream Interpretation, Numerology, Channeling, Past Lives, Automatic Writing, and Tarot.  I utilize whatever skills you would like in order to access your future and provide you with accurate and honest psychic insight.  I can answer ANY questions you may have, whether they are about love, romance, money, finances, or sex.  Nothing is too personal, nothing too hot for me to handle!  (I do not do gambling readings because they are against the law in most states. However, I can provide you with the best times that luck would be available for you)
What Can You Learn From Your Reading?
My readings can help you make choices and decisions about your life.  I provide very down to earth, useable, and reliable information to help you with the questions that you have.   I do not give superficial general answers, and provide you with specific answers to your questions.  In addition, I give you the true information that I see and do not sugar coat readings.   I have gained an impeccable reputation over many years for being a trustworthy reader who does not spin fairytales, but provides you with the true answers that I see.
I do this by tuning into the question at hand, and contacting my spiritual guides as well as yours to guide me through receiving the information that you need to hear at this time.  I receive my information by imagery, hearing, and through symbols that I have spent years studying to interpret with great accuracy.  In addition, I give out "Names, Dates, Times, & Places – you can depend on!"
I then take the information that I have received psychically, and report it to you in a manner that is understandable and useable. This will help you make better informed decisions about the matters at hand, and provide you with the tools necessary to take timely action.  A reading with me will give you a clearer understanding of the future that will make you feel more secure and certain.
We all experience upheaval in our lives!   Many times we are in need of a special friend that can we can rely on to give us the truth in any situation. I am there to be yours!
Three Types of Email Readings
Basic Email Reading – This is a quick email reading to give you the basic information that you need to know in a situation.  You can ask up to 3-questions, and I will answer those questions to give you the information you need to know based on my psychic feelings.   The more direct and specific you are with the questions the better you will find your answers to be.
$25.00
Detailed Email Reading – This is a more detailed reading that provides you with more information surrounding the situation by exploring the current situation, obstacles that you may be facing, advice from your guides, and the outcome of the current energies.   You can ask up to 3-questions, and I will answer those questions providing you with the information that you need to know based on my psychic feelings.   The more direct and specific you are with the questions the better you will find your answers to be.
$50.00
Comprehensive Email Reading – A comprehensive email reading explores up to 5 questions you may have.   I tune into the reading with many of my psychic tools to provide you with the most thorough information available.   During this reading, I will give you the current energies, whatever energies may be blocking you or hindering the situation, the action you can take in the future (including the action you should not take), the energies of other people around you, the lessons you are to learn with the question, and future predictions based on the energies.
$75.00
How It Works
Getting a Reading from me is rather simple.   First, you use the Email Keen buttons located at the bottom of this page.  Select the reading that you would like, and you will be transferred to the Keen site to pay for your reading.   Second, either you can email me on KEEN once you have sent your payment or I will email you when I receive the payment (if this outside of business hours I will take care of it as soon I see it, or first thing the next morning).   When you email me with your questions please provide me with the names and date of birth of the individuals that are part of your questions.  If you do not know, the date of birth that is fine, as long as I have yours to tune into.  Finally, once I have your reading information, I will do your reading and will send it to you within 24 hours (usually much sooner).  I will usually give you an estimated time of arrival in my email correspondences with you.