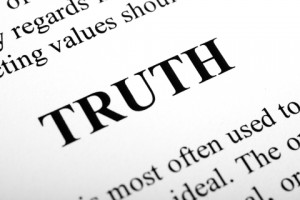 Jupiter in Cancer opposes Pluto in Capricorn at 4:18 AM EST / 1:18 AM PST
Grab your charts.  If you need a copy of yours, you can get one for free at my website.   If you have any planets around 10-14 degrees of Aries, Cancer, Libra, or Capricorn then this astrological energy will be of increased significance to you.
I've notices for some time (especially in social media circles) people being obsessed with the word truth.  However, this "TRUTH" is often subjective based upon the experience and conditioning of the person relating to it.  It is then no longer the "TRUTH", yet a subjective personal "truth," which may not be the "TRUTH" at all.  Unfortunately, we now live in a society where 'expressing ones truth' can often be a 'non sequitor' for awful behavior.
On Friday, Jupiter in Cancer will oppose Pluto in Capricorn and this can be an extremely messy aspect.  For one, it tends to be very obsessive and often focuses on deeply convicted individual ideals to the point that this aspect can be extremely dogmatic and it is difficult to see another individual's point of view or perspective.  Secondly, since Jupiter expands every planet it touches in the zodiac, it's aspects to Pluto can increase the planets volatility and quest for power.  This can lead to power plays in relationships as well as the workplace.  Further, the power of ones convictions can often lead to ruthlessness in your own behavior or the experience of ruthlessness from others.
While this transit is active it is necessary to really take a deep look your ideas and to ask yourself whether or not you are being a bit too dogmatic in your own version of the truth.  It may be necessary to take a step back and allow others to have their own personal version of the truth, as well.  If this inner insight and reflection is not accomplished and maintained then arguments, passive-aggressive behaviors, and a need to dominate may come to the surface.  However, by analyzing this situation and being cognizant of others, you can experience deep transformation in your personal situation.
Storm Cestavani is the co-host of the top rated metaphysical show "Keep It Magic" and the co-creator of the "Tarot Magic" with Coventry Creations.  Storm is available for consultations you can to speak with him by arranging a call.  Simply click on Get a Reading at the top of the page.  If you have never received a reading from Storm or one of our other psychics or astrologers on Keen.com we invite you to receive a free 3-minute reading.  You can redeem that offer by click here.  FREE 3 MINUTE PSYCHIC READING
If you like this post please hit the +1 button at the bottom of your page or the LIKE button.  We thank you!
Like Storm's New Insights in Modern Astrology on Facebook.
Follow Storm on Twitter @psychastro