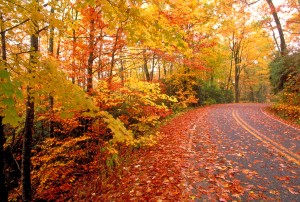 Did you think summer would end so fast?
I didn't and I have to tell you that this was one of the most unusual summers for as long as I can remember!  I may be wrong, but it seemed like (we in the North East) only had about 2 weeks total of heat and there has yet to be a named Hurricane in the Atlantic basin – however my astrological weather maps (yes, you can do the weather with astrology) do show more activity in the next few weeks and the areas to watch are Florida, Texas, and the Gulf of Mexico.  So, as we put away our grills and bbq utensils, we begin to pave way for the fall season.
On the metaphysical level, what is fall about?
When we look at the calendar we must take notice to the number of holidays that exist within this time frame.  We begin with Rosh Hashanah and Yom Kippur in September, Halloween (Samhain) in October, All Saints Day in November, followed by Thanksgiving at the end of November.  All of these holidays (on one level or another) has to do with the harvesting the goods of summer and transitioning into the deep cold of winter and the preparation process for a new cycle.  In essence, the fall season is a transition season!
We all go through periods of transition and endings.  They are just a part of life.  Relationships end.  Jobs come to a conclusion.  Our financial status goes through the ebb and flow of the larger financial economy.  As the leaves fall from the trees and the abundant gardens being to wither and die, it is time for us to turn inwardly and discover what "dead works" we have in our lives as well.  After working with people for 25 years, I have become convinced that it is the things that we cling to that are often what limit or block our potential happiness.
As we move into this season, take some time out and really reflect on the areas of your life that are going through transition?  Are you experiencing relationship changes?  Are you going through a difficult time letting go of a relationship that no longer works for you?  Are you needing to let go of security in order to be happy and fulfilled in your job?  Do your finances need to be reassessed?  By getting clear about where you are in your life, you can begin to make changes to live a much more rewarding tomorrow.   It takes a bit of internal work, but you can REAP your harvest!
Fall Blessings,
Storm
P.S.  Here is my fall schedule for Keen.com
Monday – Friday 8 am – 7pm
Saturday –  8 am – Noon
Sunday – Varies based on availability
If you need to speak to me outside of these times, please just email me and we will work out a time for me to read for you.