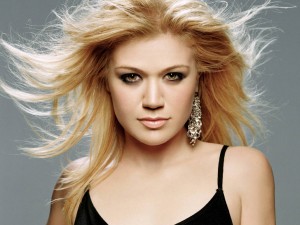 Can Kelly Clarkson prove that she is 'Stronger' now that she has given birth to a bouncing baby girl?  Well let's hope so!  Kelly has named her daughter River Rose and this her first child with husband Brandon Blackstock.
The American Idol singer predicted back in November of 2013 that she was going to have a girl apparently in the early stages of her pregnancy – although she had not released it to the press yet that she was already pregnant.  Kelly stated in Parade Magazine:
"I'm totally gonna have a girl. I'm manifesting it! And when I have a girl, you're gonna be like, 'That chick knew it!' "
River was born with the Sun in Gemini and the Moon in Sagittarius.  She should be the social apple of her daddy's eye and demand an enormous amount of attention with her dramatic and fiery Moon.  Expert her to be intelligent, witty, and highly creative and with her Moon in larger than life Sagittarius she may lean towards the entertainment industry herself – after all it's in her blood.  However, Kelly and Brandon should note that she has Venus in Taurus in opposition to Saturn in Scorpio.  This could reflect self-esteem issues and she may need extra love and affection.  If her self-esteem is not developed positively, this could lead to relationship issues when she gets older.
Storm Cestavani is the co-host of the top rated metaphysical show "Keep It Magic" and the co-creator of the "Tarot Magic" with Coventry Creations.  Storm is available for consultations you can to speak with him by arranging a call.  Simply click on Get a Reading at the top of the page.  If you have never received a reading from Storm or one of our other psychics or astrologers on Keen.com we invite you to receive a free 3-minute reading.  You can redeem that offer by click here.  FREE 3 MINUTE PSYCHIC READING
If you like this post please hit the +1 button at the bottom of your page or the LIKE button.  We thank you!
Like Storm's New Insights in Modern Astrology on Facebook.
Follow Storm on Twitter @stormcestavani2